We take great pride in our work and have received recognition from several local organizations. Some of our most recent achievements include:
In May of 2018 Lexi, Taylor and Kelsey Earned Accredited ACAC Certification from the American Council for Accredited Certification
2017 ABC (Delaware Chapter) Award for Diversity
2015 ABC (Delaware Chapter) Silver Award for Diversity
2015 Delaware Today Women in Business Honoree Sue White (Owner, Sussex Environmental)
Sue White (Owner) is a Council-certified Professional for American Council for Accredited Certification. View online profile.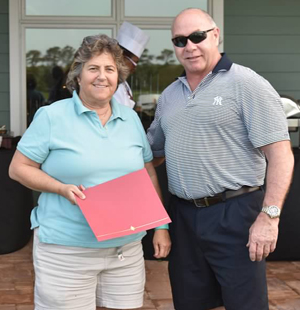 CLIENT TESTIMONIALS
Dear Sue, Lori and Lexie,
I wanted to thank all of you for fitting us into your schedule to meet our contract timeline.
Even though you had a big family wedding to get ready for you made the time to do a thorough mold inspection with great care and informative detail.
You are definitely the best!
Thanks again and Best Wishes for the new Bride and Groom.
Dona Faust
I have never been more impressed by the superior experience, knowledge base, compassionate and pro-active team of professionals with and for this company. Even the President, Susan White and her fabulous team show up and go above and beyond in their work. They are detail oriented and delver the GREATEST customer service. I am so thankful and truly blessed to have this company and Susan's team taking care of a very serious and extensive Mold and Damage from the failures of a local plumbing company. Thank you Susan and team. To all that see and read this…don't waste your time or money…search no further. I'm doing you the biggest favor to restore and protect your investment (home) and your health. Call Cusan at Sussex Environmental!
Tracy Adkins via Facebook
---
Below are some images and highlights from some of our most recent projects. Click image to enlarge and view descriptions.
Lead Survey for Asbury United Methodist Church's Steeple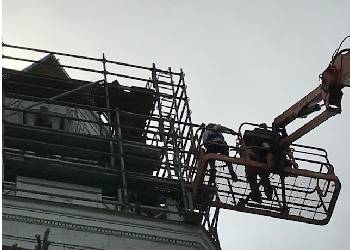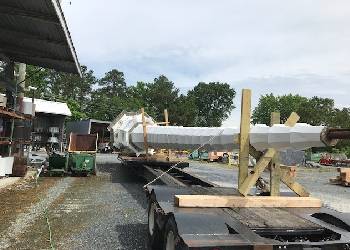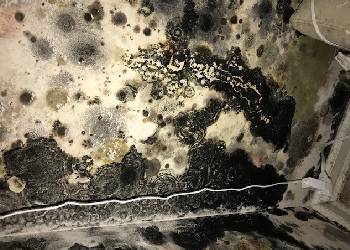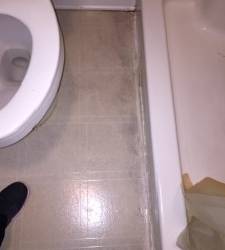 Discoloration on the bathroom floor, as shown above, could be a sign that there is a hidden leak in your shower or bathtub pan. If you notice something like this in your bathroom, give us a call as soon as possible.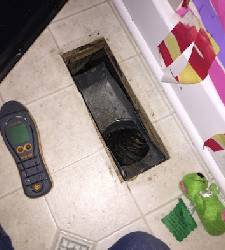 When the boot on your duct work is not properly secured, it may allow debris to come in and cause airflow issues as shown above.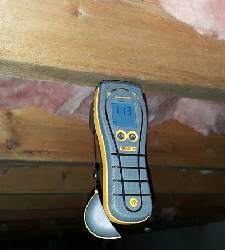 We use specialized equipment to measure the moisture levels on the floor joist. The average moisture level is 14%, but anything above could be dangerous.
Other Projects